Drinks
Here at The Extraordinary Hare we pride ourselves on serving a varied and wide selection of refreshing drinks, from classic beers and ciders to crisp and sweet wines. We also offer an extensive selection of Gins, ranging from Whitley Neill, Slingsby and not forgetting the classic Hendricks. We have something to suit everyone's taste.

Please ask our friendly staff for more details on our drinks selection.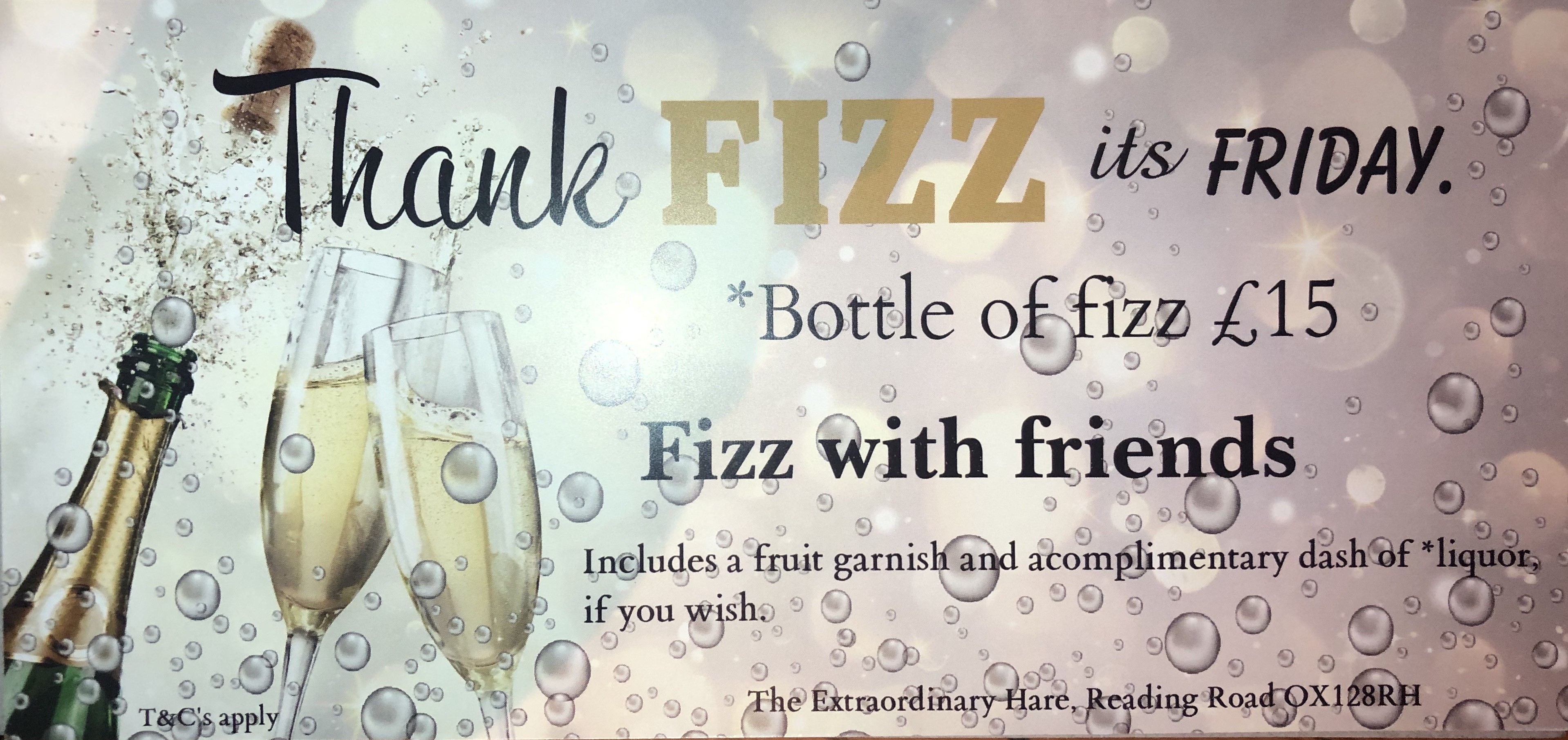 Amstel
, Heineken
(4.1%)
Our classic, golden Amstel Beer, with its very distinctive and mildly bitter taste, has over the years become well known beyond the borders of its native country.
Birra Moretti
, Heineken
(4.6%)
Birra Moretti is a quality beer made in the traditional way. It is the result of a production process that has remained almost unchanged since 1859.
Guinness Draught
, Guinness
(4.1%)
Guinness is an Irish dry stout that originated in the brewery of Arthur Guinness at St. James's Gate, Dublin. Guinness is one of the most successful beer brands worldwide.
Heineken
, Heineken
(5.0%)
Brewing beer is a 100% natural process. Heineken beer is made from the purest ingredients.
IPA
, Lagunitas Brewing Company
(4%)
A well-rounded, highly drinkable IPA.
Landlord
, Timothy Taylor's Brewery
(4.3%)
The drinkers' favourite, a 4.3% classic pale ale with a complex citrus and hoppy aroma
London Pride
, Fuller's Brewery
(4.1%)
In recent years its popularity has grown to the extent that it is now Britain's leading premium ale: a welcome fixture in many pubs and off licences around the country, and now winning new friends abroad.
Old Mout Berries and Cherries
, Heineken
(4.0%)
This fun, fruity cider brings all the summer fruits together in one super refreshing glass! Put a Kiwi twist on it, and serve over ice with strawberries and blueberries
Strongbow Cloudy Apple
, Heineken
(4%)
Crafted in Herefordshire with a unique blend of British bittersweet apples, Strongbow Cloudy Apple is a fresh new take on traditional cloudy cider
Symonds Founders Reserve
, Heineken
(4.5%)
Symonds Founder's Reserve is a distinctive premium cider at 4.5% abv.